Hello, Larmys!

Today, I'm going to tell you the news that we added new effective ringtones so that you can wake up better in the morning.
🎶 Try the new effective ringtones!

Haven't you ever had a hard time opening your eyes in the morning as you've gotten used to the usual alarm sound?

We added more effective ringtones so that you can have a fresh morning with new ringtones!
For one thing, these effective ringtones are different from other ringtones, so they can be unlocked only after watching the ad within 30 seconds in advance to set the alarm ringtones.
🤗 Larmys who have subscribed to the Alarmy Premium can use the effective ringtones right away without the ad.
🥁 Let me tell you how to set the effective ringtones

To use the ringtone you want, please follow the way below.

1. On the alarm editor screen, under the [Sound > Effective], press the desired ringtone.

2. Click the red [Watch Ad] button on the bottom right, if you like it after prelistening.
😉 inspiring morning light is a standard ringtone for Larmys, so you can download and use it right away without watching the ad.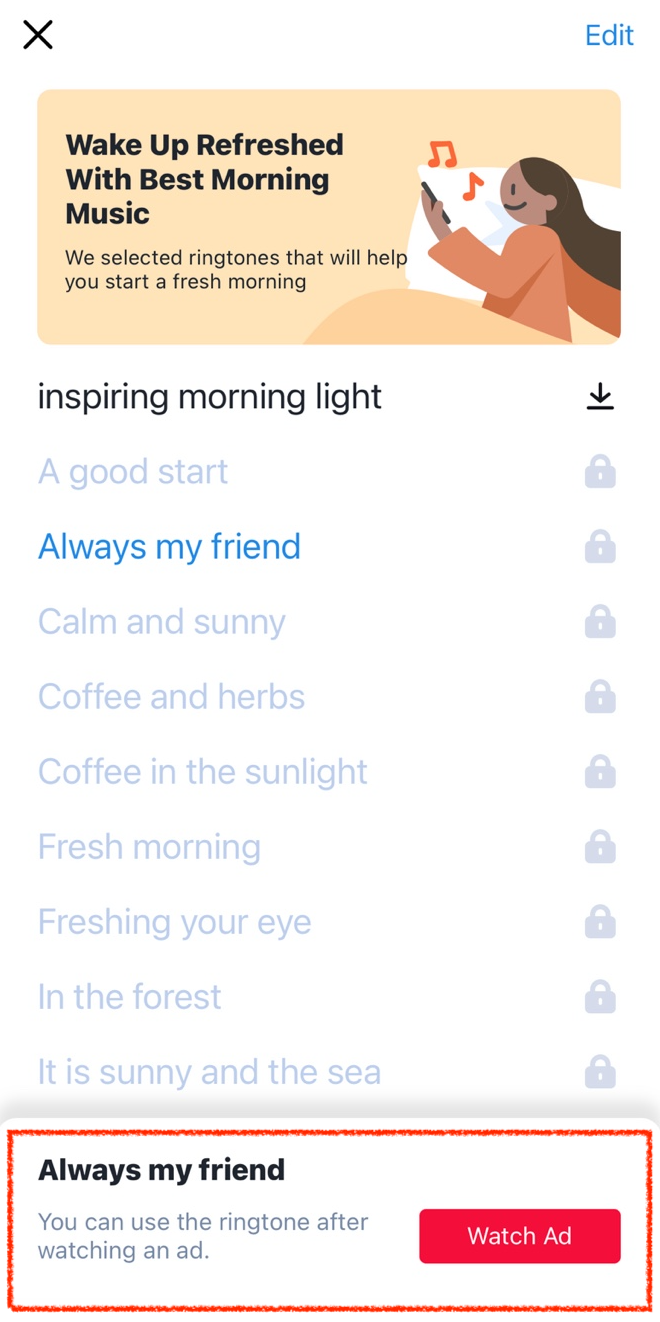 3. When the reward conditions are met after watching the ad, 'Reward granted' will appear next to the [x] button at the top.

4. If you close the advertising window and come out, you can see the pop-up that the ringtone has been unlocked.


5. If you click the [Download] button and wait, you can see that the ringtone is selected along with the blue check mark.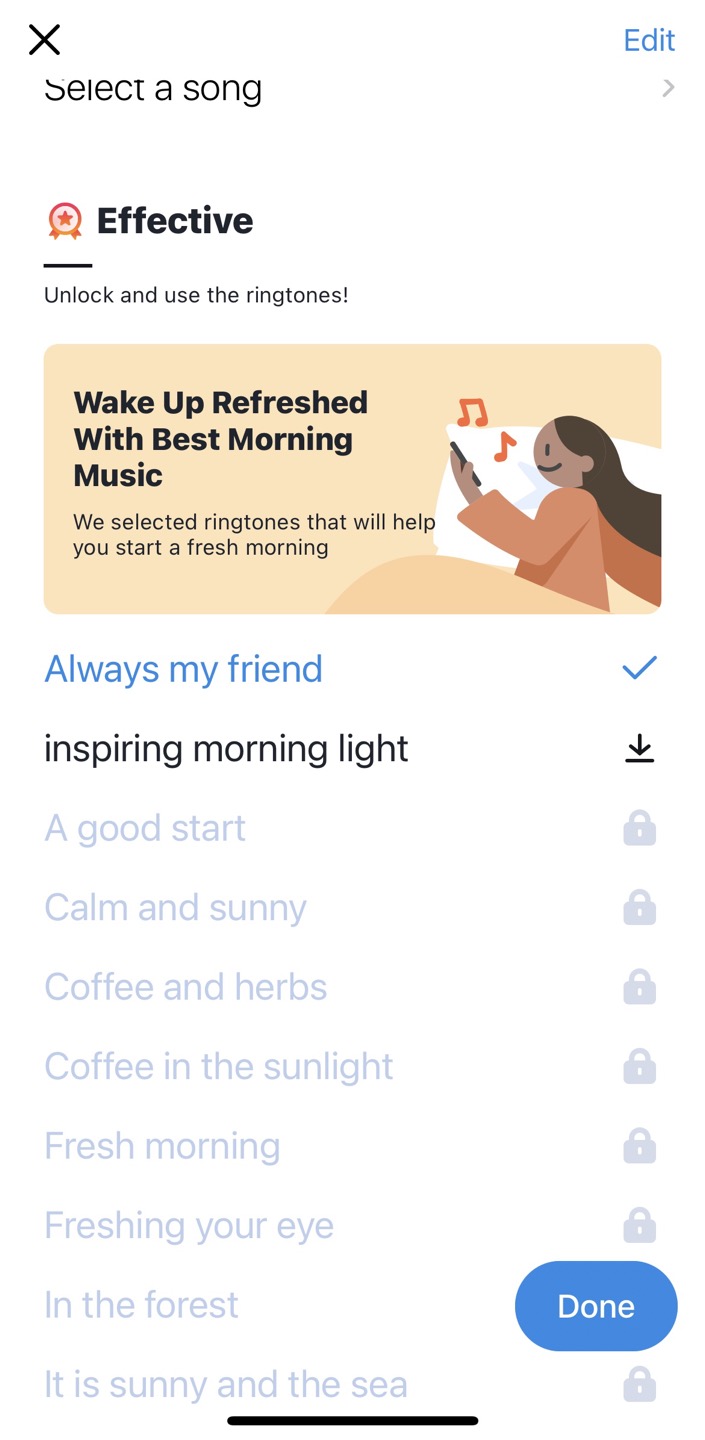 We have prepared the new ringtones so that you can wake up effectively in the morning, so I hope you try them one by one and find the best ringtone for you.

📩 If you have any inquiries, please feel free to contact us

Please let us know if you have any questions or difficulty using the effective ringtones.

If you leave your inquiry via [5th tab > Send Feedback], we'll check it and help you as soon as possible.


Then I'll be back next time to bring another news that you'll like.

We will continue to work hard for your successful morning. 💪🏻